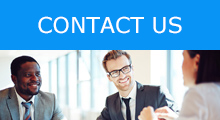 phone:13823379275
fax:0755 83558980
Extension:8009
mailbox:E-mail:joyce@jsksz.com
501A, East Block, Phase 2, Innovation Plaza, Tian'an Digital City, Futian District, Shenzhen
4About
Shenzhen Crystal Hongxing Technology Co., Ltd. was established in 2006, the company is committed to the quartz crystal resonator series of product development and sales, the company a total investment of 10 million yuan, plant area of 3,000 square meters, more than 260 employees, 30 million.
The company has a modern automatic purification plant, the introduction of a number of industry cutting-edge technology, the professional crystal temperature characteristics, aging rate, seismic and anti-jamming and other aspects of the proposed many standards, so the main product size, high precision, Good and other multi-functional quartz crystal resonator products. Shenzhen Crystal Hongxing Technology Co., Ltd. from product development and production to quality management continue to study and innovation, through unremitting efforts, excellence, quality to be satisfied with the results! 2008 Jinghongxing Technology has provided comprehensive lead-free products and SGS RoHs product environmental assessment report; in 2009 passed the ISO9001 quality management report and ISO14001 environmental quality report, thus ensuring the quality of JSK product quality and stability.
Company products are widely used; security, communications, intelligent wear, server storage devices, automotive electronics, telecommunications, medical and other IT industries. The company has a professional R & D technology and sales team, with professional skills and effective services to provide customers with a full range of solutions.
Since the establishment of the company, we always uphold the "enhance quality, innovation" as the goal; "to meet customer needs, quality first; integrity, responsible, win-win cooperation business philosophy; to create greater value for customers!